Russell Fastraxx presents…..
… repairs to the infamous Bosch Rexroth SB23 hydraulic auxiliary remote valves as fitted to many JCB Fastrac,Case CVX and MXM, New Holland TS,TVT & TM, and other Claas, Steyr, and Massey Ferguson models.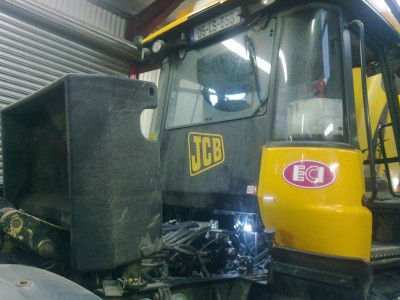 Thanks to Emmett and Mervyn @ Debem Hire Longwood Co.Meath for the photo of their 2005 3220 Fastrac above undergoing this conversion to our more reliable electrical hydraulic valve operation.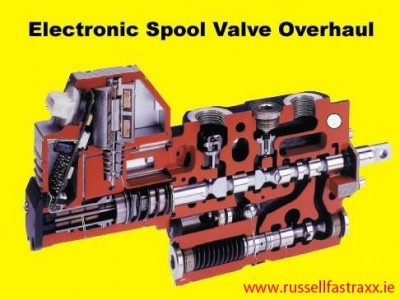 It took a few years to become apparent just how much trouble these valves are and unfortunately both dealers and manufacturers failed to deal with this problem.
Russell Fastraxx offer a reasonable cost solution to an expensive and common problem. We offer electrical joystick control of your hydraulic valves without the use of electronics, ECUs or CAN Bus technology, and in the unlikely event of a failure the back-up option of manual operation for the ultimate in reliability.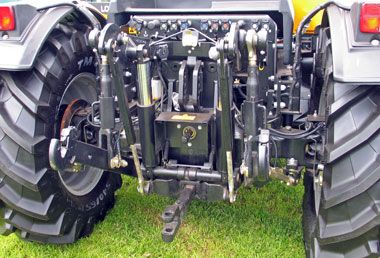 The picture below shows our conversion of the hydraulic controls to our custom built electrical joysticks, so as to keep a modern look to this proven Russell Fastraxx customization of the 3220,this example owned by John Curran & Sons Construction Ltd, Doneraile, Co.Cork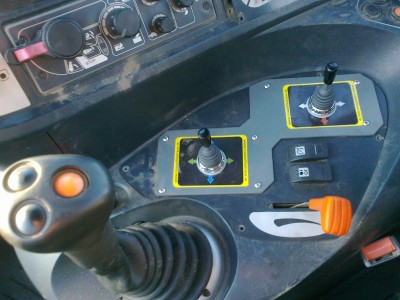 The repair takes approximately 6-10 hours depending on the number of valves and the condition they are in.
13,703 total views, 11 views today